installation view Burgstr. 2/Halle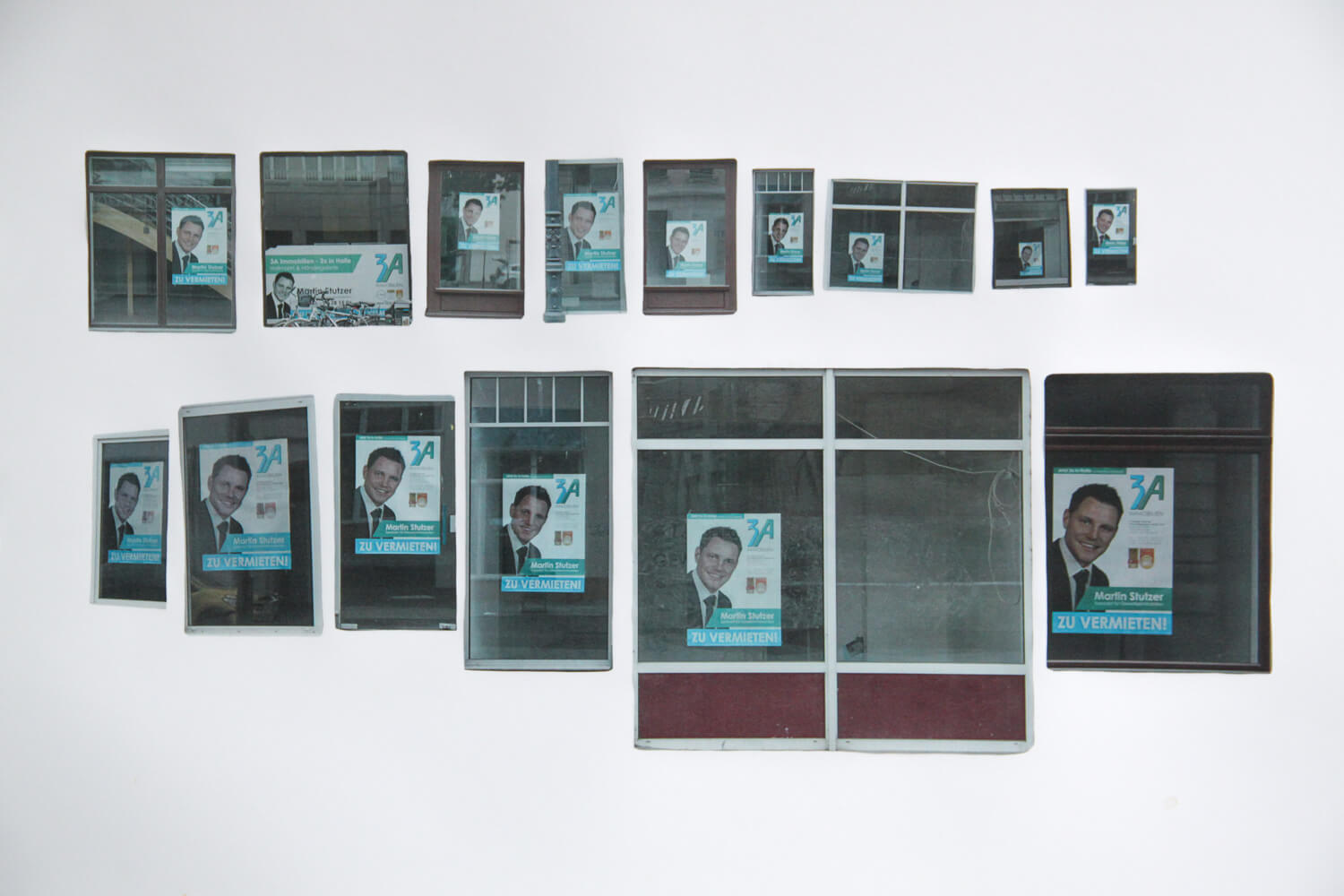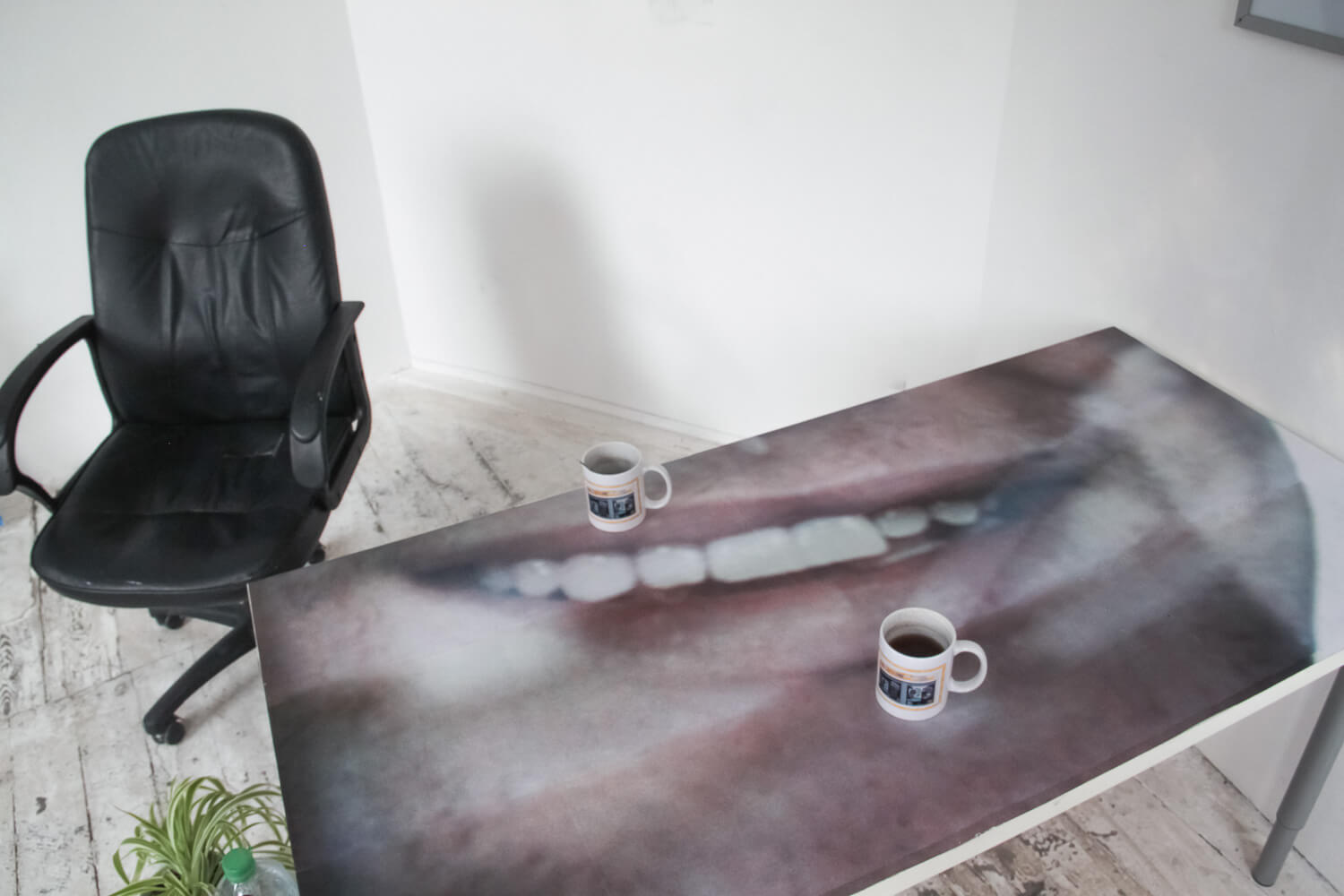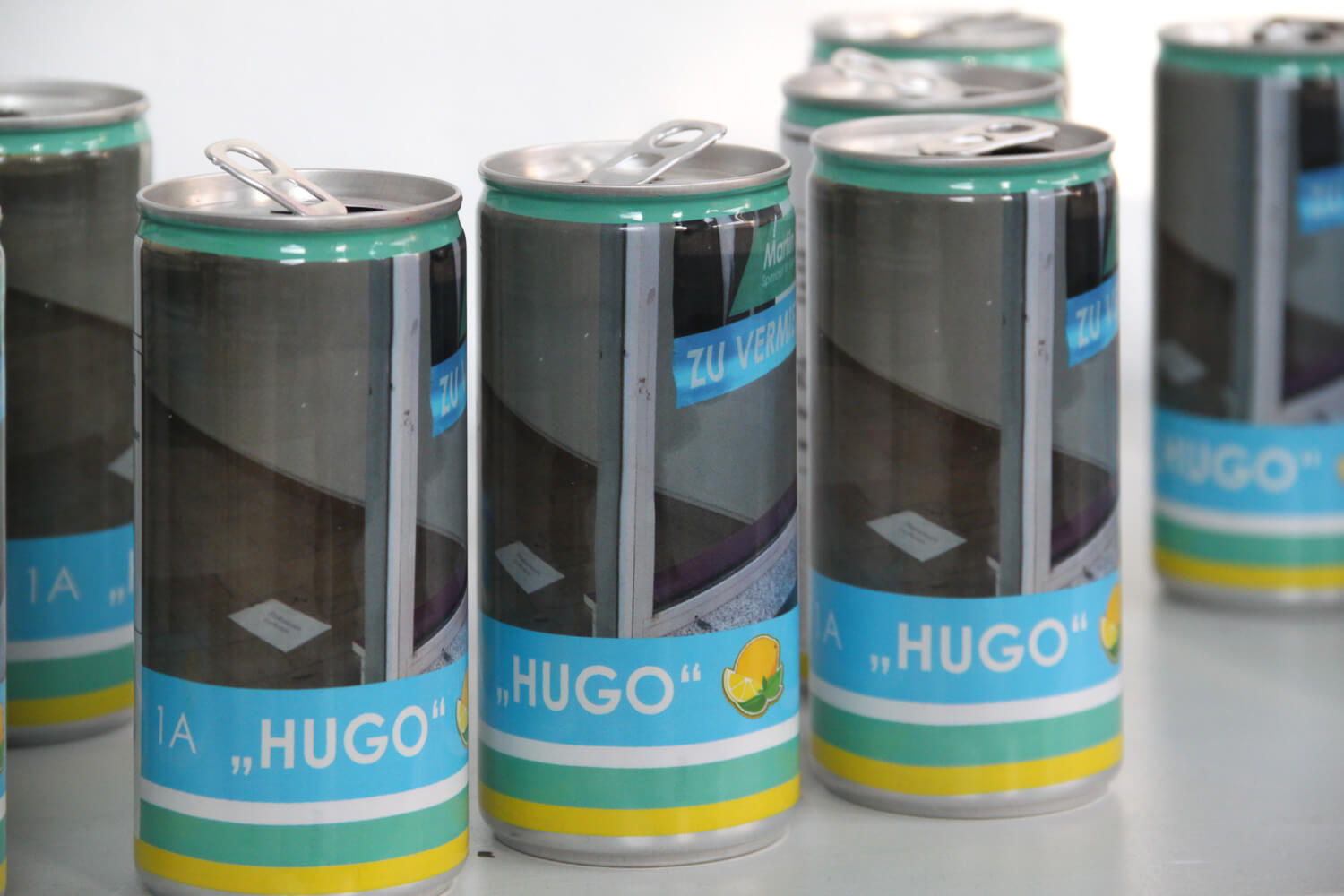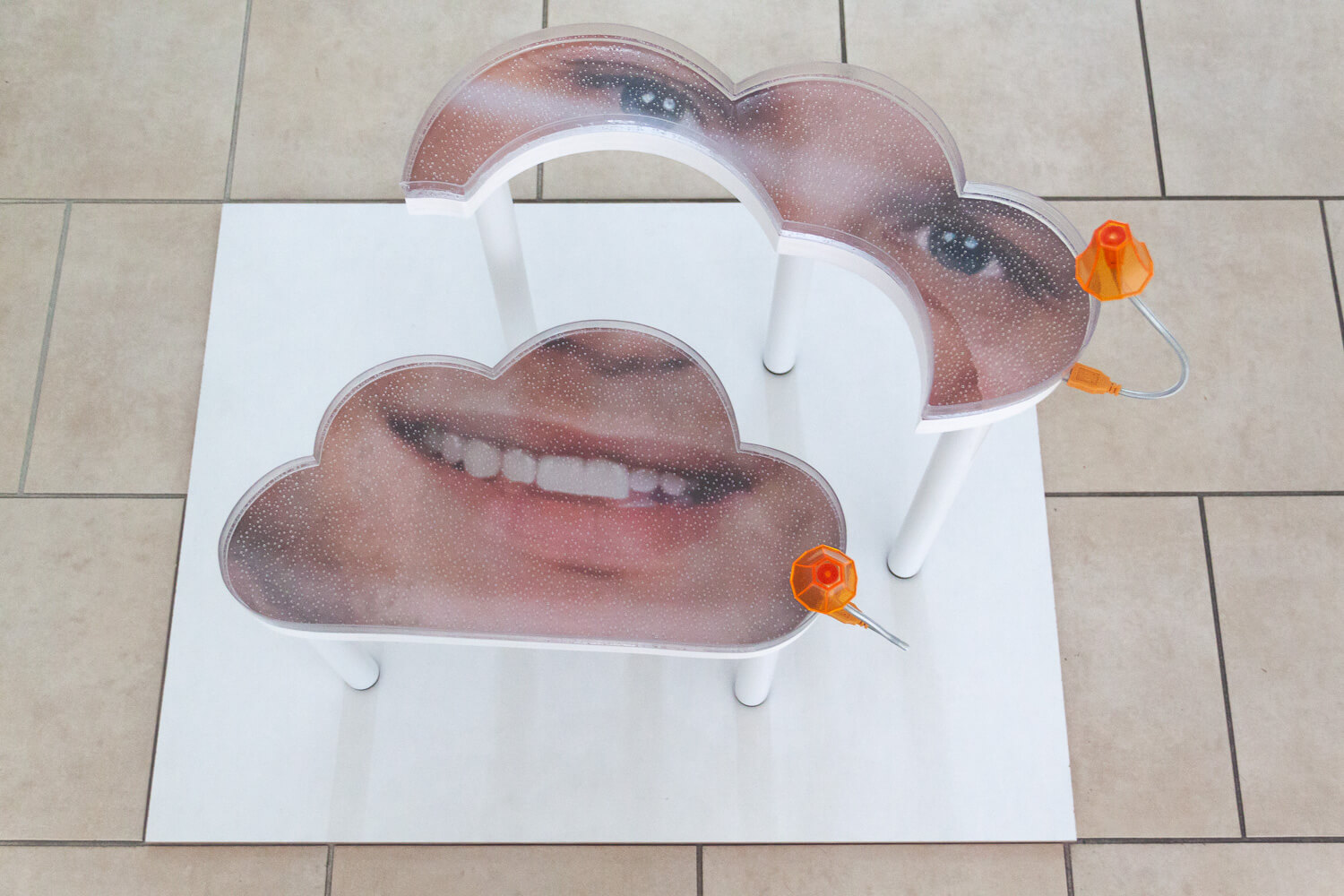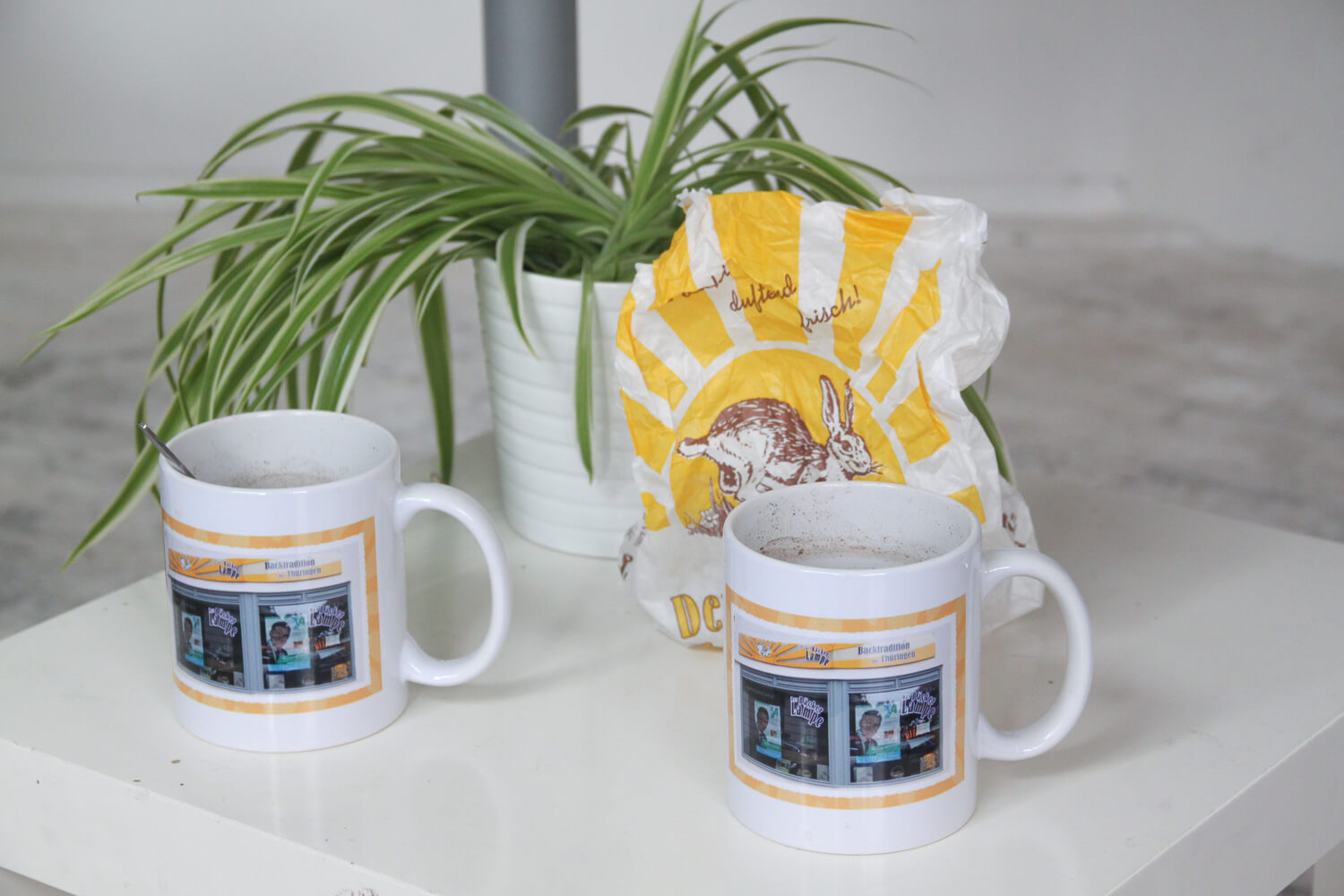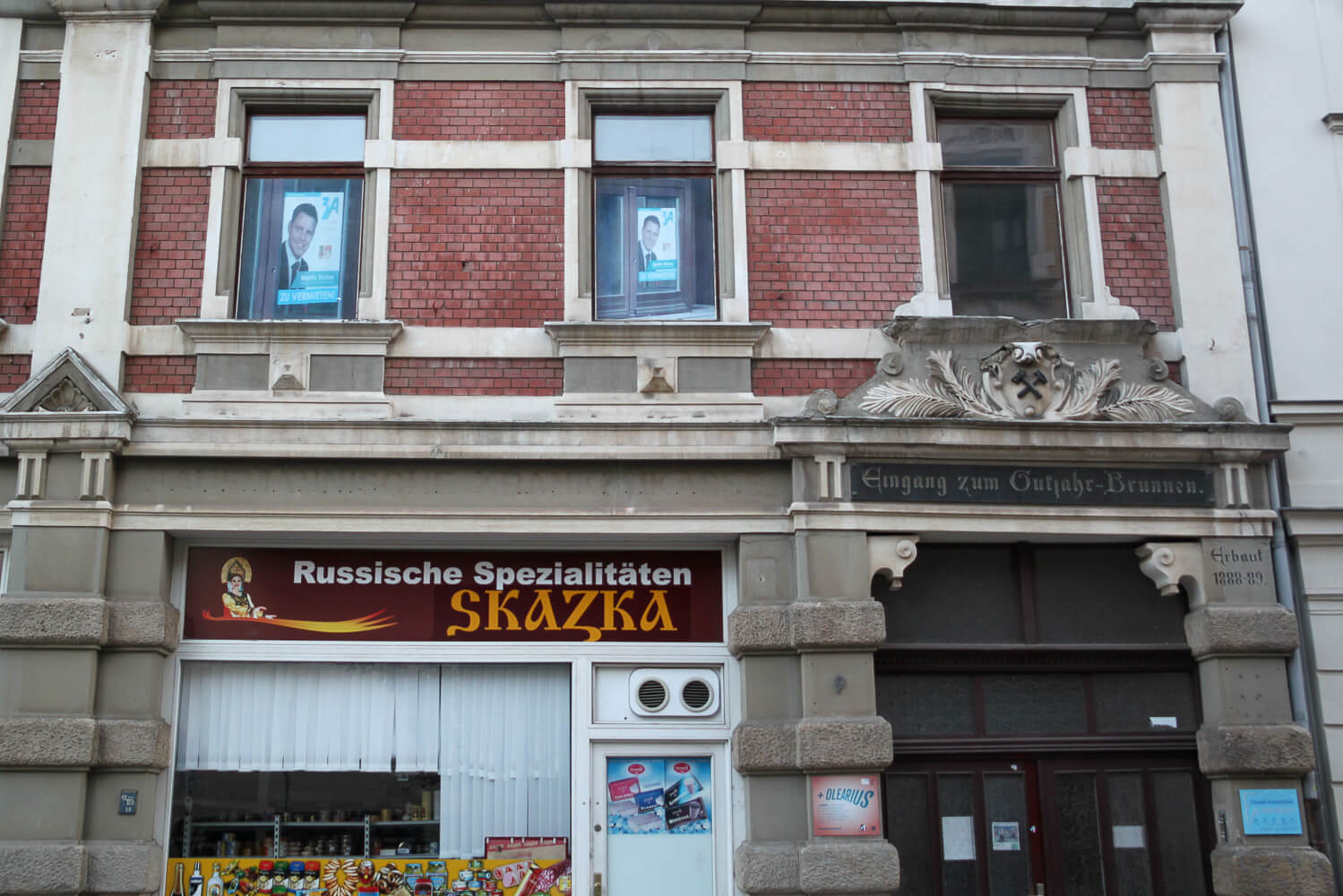 installation view Oleariusstraße 9/Halle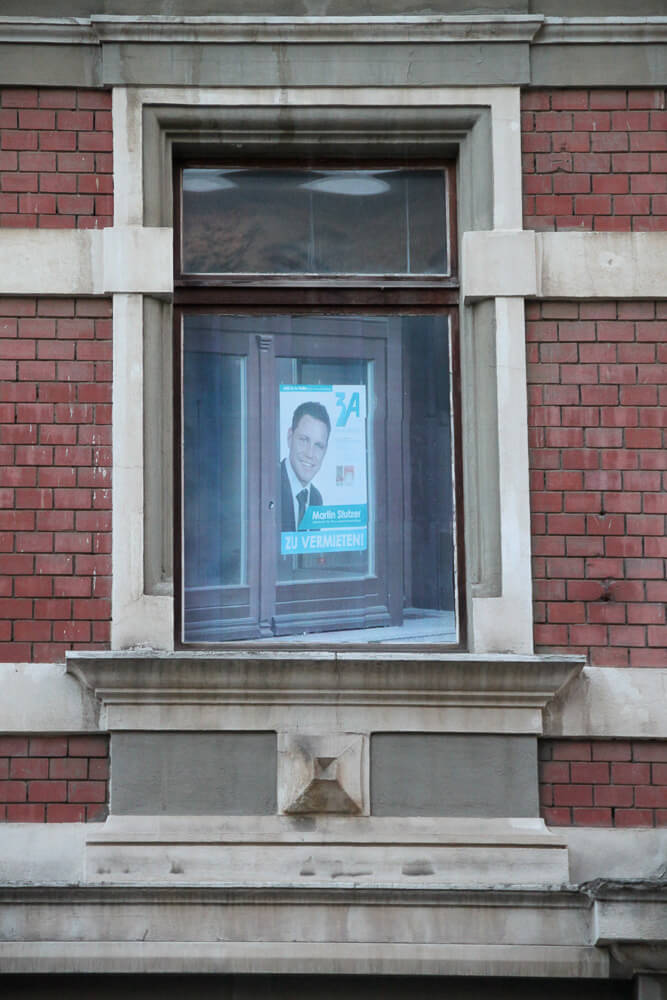 Die Idee dafür kam aus Amerika
site-specific installations 2018
digital prints, collage, printed mugs and beverage cans, office supplies
sculpture of custom cloud shaped table, print, plastic, mineral water, usb lamps
Wandel auf dem Immobilienmarkt in Halle an der Saale. Seismograf des Laden-Leerstands in B-Lage: Martin S., Spezialist für Gewerbeimmobilien.
Die fluide Marktlage offenbart sich anhand seiner blau-grünen "ZU VERMIETEN" Plakate, die in zahlreichen, stets wechselnden Schaufenstern auftauchen und das Bild der Innenstadt prägen.
Die Idee dafür kam aus Amerika nimmt sich dieses Szenario zum Ausgangspunkt und dokumentiert über ein Jahr hinweg diese Ladenfassaden. In dem Galerieraum, seinerseits ein ehemals leerstehendes Ladenlokal, werden diese Fotografien zu Versatzstücken, die ein entrücktes Setting zwischen Leerstand, Umbau und Immobilienvermarktung schaffen.
Change on the real estate market from Halle an der Saale. The seismograph of the commercial real estate vacancy: Martin S., real estate specialist. The fluid market conditions manifest in his blue-green "zu vermieten" (for rent) posters, which keep popping up in numerous and constantly changing locations, determining the look of the city centre. "Die Idee dafür kam aus Amerika" (The idea for it came from America) takes this scenario as a starting point to document the city's shop windows over the course of one year. Within the gallery space, which itself has been an empty shop before, these photographs are used as modular components creating a distorted setting between vacancy, refurbishment and real estate marketing.